We'd Walk a Mile for a Kafka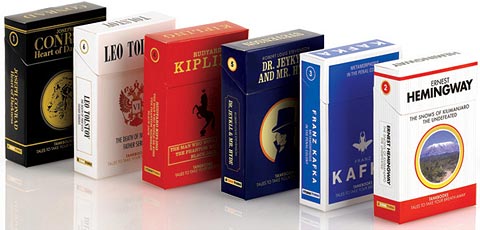 Oh, those clever Brit designers:
The flip-top cigarette pack is one of the most successful pieces of packaging design in history. TankBooks pay homage to this iconic form by employing it in the service of great literature. We have launched a series of books designed to mimic cigarette packs — the same size, packaged in flip-top cartons with silver foil wrapping and sealed in cellophane.
And if you get bored, you can always rip out the pages for rolling paper.
Add a Comment
Please
log in
to post a comment