Let God Sort Them Out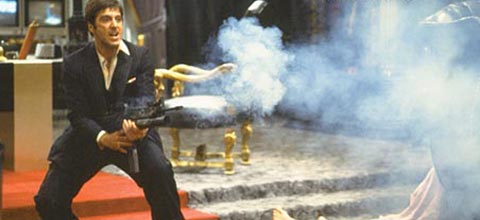 It's Tyranny Weekend, and Teabaggers are out in force to make sure the Kenyan Usurper doesn't hand America over to the Good Samaritans Godless Commies:
People with ties to Glenn Beck's 9-12 Project, Tea Party Boise and other conservative causes plan a protest outside Rep. Walt Minnick's office this weekend, with the claim that the Idaho Democrat co-sponsored one of the health care bills that Congress is considering.
That'll show him! Don't let Walt Minnick sell you out!
Oh, and never mind that Minnick didn't sponsor the healthcare bill, didn't vote for the House version, and won't vote for the revisions.
Seems Minnick originally sponsored a House bill offering a home-buying credit to veterans. That bill was gutted and refitted as a vessel for the Senate healthcare bill. But the way things work, Minnick is still listed as a sponsor.
They didn't cover that part in Schoolhouse Rock, but it happens all the time. Even the RNC, which tried to make mischief with Minnick's name, apologized.
But the Idaho teabagger and self-described "angry American" who originated the story doesn't give a shit about your fancy explanations of the legislative process. Bill Turner is still going to picket Minnick's Idaho office today. And he's going to be damn "militant" about it, too.
Because Walt Minnick is still a Democrat, after all. And Turner's backing a Republican to replace him.
Add a Comment
Please
log in
to post a comment