Happy Anniversary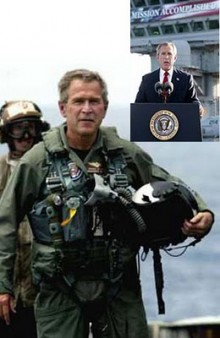 Seven fucking years:
Seven years ago today, President Bush launched the Iraq war. In a televised address to the nation, Bush told the American people "at this hour American and coalition forces are in the early stages of military operations to disarm Iraq, to free its people and to defend the world from grave danger." Over the last several years, ThinkProgress has been keeping a Timeline of the Iraq War, marking the key events in the U.S. invasion, occupation, and now ongoing withdrawal from the country.
Mission Accomplished, bitchez … except for all the people that keep dying.
Add a Comment
Please
log in
to post a comment