This Whole Country is Out of Order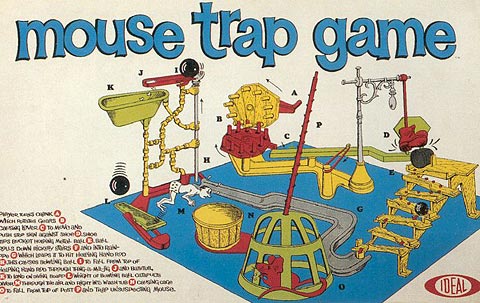 So here's how it works: The Senate parliamentarian sez the House has to pass the Senate healthcare bill before any reconciliation measure can be considered. The House, which doesn't want to pass the Senate bill raw, wants to bundle the Senate bill into the reconciliation measure, so it can pass both with one vote.
Or something like that. Trust us, understanding Kant is easier.
Either way, the final bill passes both houses as amended, the President signs it into law, and everyone gets a pony.
Except in Minnesota:
"Mark my words, the American people aren't gonna take this lying down… We aren't gonna play their game, we're not gonna pay their taxes. They want us to pay for this? Because we don't have to. We don't have to. We don't have to follow a bill that isn't law. That's not the American way, and that's not what we're going to do."
That would be constitutional scholar Michele Bachmann, exhorting her constituents to just, well, ignore it. Because it won't be a real law.
Y'know, Tom Tancredo's idea for a civics literacy test isn't sounding half bad.
Add a Comment
Please
log in
to post a comment