Please Do Not Beat Off To This Photo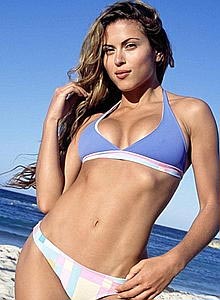 Eyes up, gentlemen:
A Manhattan woman whose picture was used as a sexual aid in the hit movie "Couples Retreat" has filed a $10 million lawsuit over her inspiring — and unwitting — appearance in the Vince Vaughn flick.

Irina Krupnik "only learned of defendants' lascivious use of her photo in the film" after it was released in theaters — and was horrified to discover it was being used as a "masturbatory prop" for a character played by Jon Favreau, the makeup artist says in papers filed in Manhattan Supreme Court.
Remember, "Couples Retreat" is a work of fiction. Nobody would ever use Ms. Krupnik's image as whacking material in real life.
Add a Comment
Please
log in
to post a comment