The Vapor of Record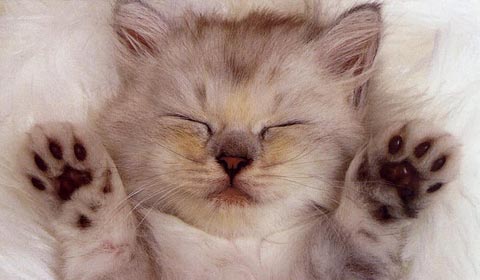 How long can you keep from strangling this cute kitten while reading a Tom Friedman column? Let's find out!
An election does not a democracy make — and Iraq's politicians still have yet to prove that they are up to governing, nation-building and both establishing and abiding by the rule of law.
So do America's politicians, and they don't even have a foreign invasion for an excuse.
Oh, look! Kitty's licking herself! She's so adorable.
The only way Al Qaeda, Baathism and violent Islamism will truly be defeated is when Arabs and Muslims themselves — not us — show they are willing to fight and die for a more democratic, tolerant and progressive future.
To date, 104,291 Iraqi civilians have died, as have 4,382 American soldiers. But who's counting?
And how's Kitty doing? Don't lie, we saw you flinch.
Former President George W. Bush's gut instinct that this region craved and needed democracy was always right.
Ewwwwwwww. Hey, don't feel bad. It took us a whole litter to learn restraint.
Official dogma: Iraq War a success [Greenwald/Salon]
Add a Comment
Please
log in
to post a comment