We Follow the New York Governor's Race for the Articles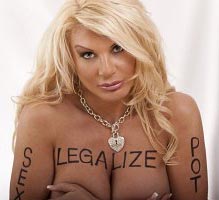 The Daily Caller: So you're running for governor of New York. How is this different than the stripper Stormy Daniels running for the Senate in Louisiana or Mary Carey running for governor of California?
Kristin Davis: Those girls are porn stars and I am a businesswoman. They ran as a publicity stunts and I am running to make an important point and to further a reform, Libertarian-based agenda that is common sense and in which I think any New Yorkers privately agree.