But Can It Buy You a Drink?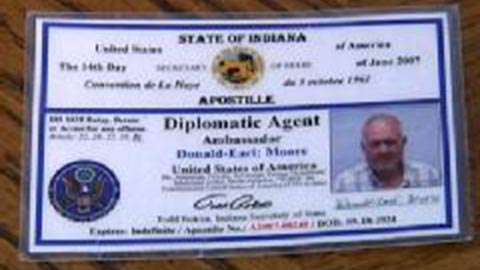 Just because you lost the Super Bowl is no reason to get all pissy about it:
Fed up and fired up, an increasing number of Indiana residents who have lost confidence in the government are going to extreme measures to claim they are "sovereign citizens."

By doing so, residents contend that they no longer have to pay taxes, claiming their homes as embassies and using identification cards that show them as diplomats…

"It gives me diplomatic immunity," [Donald] Moore said, referring to the ID card. "The way I understand it, the federal government is incorporated, and all the states are incorporated. This takes me out of the corporation."
Fools. Everyone knows that in America the only way to escape paying taxes is to be filthy rich.
Add a Comment
Please
log in
to post a comment