Here We Go Again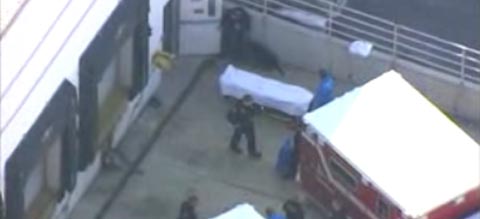 White powder found at IRS building in Ogden, Utah:
Hazmat crews were called to the IRS building in Farr West Monday…

Two people were removed from the building on stretchers.

Details are few right now. Phone calls to the IRS are being directed to the FBI, which has not yet released any information.
Wingnut Facebook celebrations going live in 3-2-1…
Update from MSNBC:
Two people were taken out of the building on stretchers for "medical emergencies," but their conditions "do not appear to be related to this incident," said the the FBI, which is leading the investigation. It released no further details.
MSNBC also reports that "several people were subjected to decontamination showers."
Hazmat crews respond to Utah IRS office [MSNBC]
Late update: Whatever the substance was, it was "non-hazardous." You may now return to your regular paranoia.
Add a Comment
Please
log in
to post a comment