More Olympic Action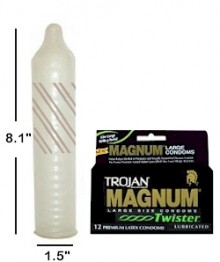 From a few days ago – and,  we ask you, how else are they going to stay warm?
Rowdy curling crowds; spontaneous street parties; public drunkeness. You don't have to look far for evidence that the crowds at Winter Games in Vancouver know how to have a good time.

And, as if anymore proof is needed that a wild Olympic atmosphere permeates B.C.'s largest city, now there's an apparent condom shortage.

That's right. As you read this, an emergency shipment of condoms is desperately making its way across Canada to the West Coast city.
And you thought Canada was boring …
Health officials in Vancouver have already provided 100,000 free condoms to the roughly 7,000 ahtletes and officials at the Games. That's about 14 condoms per person. But as of Wednesday, those supplies started running dangerously low.

So naturally, the Canadian Foundation for AIDS research decided to step and make sure there were no hitches in Olympic action.
The Bush Administration would have sent abstinence pamphlets.
Add a Comment
Please
log in
to post a comment