Does Anybody Really Know What Decade It Is?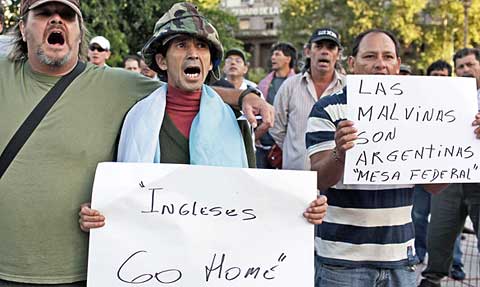 You know that moment when you're just waking up, but your mind hasn't yet plugged into the Matrix of the reality chosen for us by our Robot Overlords?
Washington refused to endorse British claims to sovereignty over the Falkland Islands yesterday as the diplomatic row over oil drilling in the South Atlantic intensified in London, Buenos Aires and at the UN.
We had one of those today.
Add a Comment
Please
log in
to post a comment