Michelle Obama Accused of Being Broad-Minded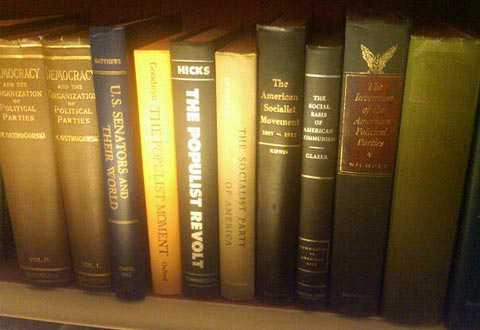 Breaking news from Wingnuttia:
I arrived in Washington DC today to cover CPAC and since I was in town, and since CPAC doesn't really get rolling until tomorrow, I tagged along with some Scott Hennen Show listeners on an extensive tour of the White House as part of the Common Sense Travel Club. One of the stops on the tour (which was wonderful by the way) was the White House library.

Now, according out the person who guided our tour, the library is stock with books picked out by the First Lady, Michelle Obama. Being a bit of a bibliophile, I started to peruse some of the books on the shelves… and lookie, lookie what I found
Well, let's lookie-lookie:
Your point?
Add a Comment
Please
log in
to post a comment