Vitter
And yes, I have to post the obligatory Stormy photo: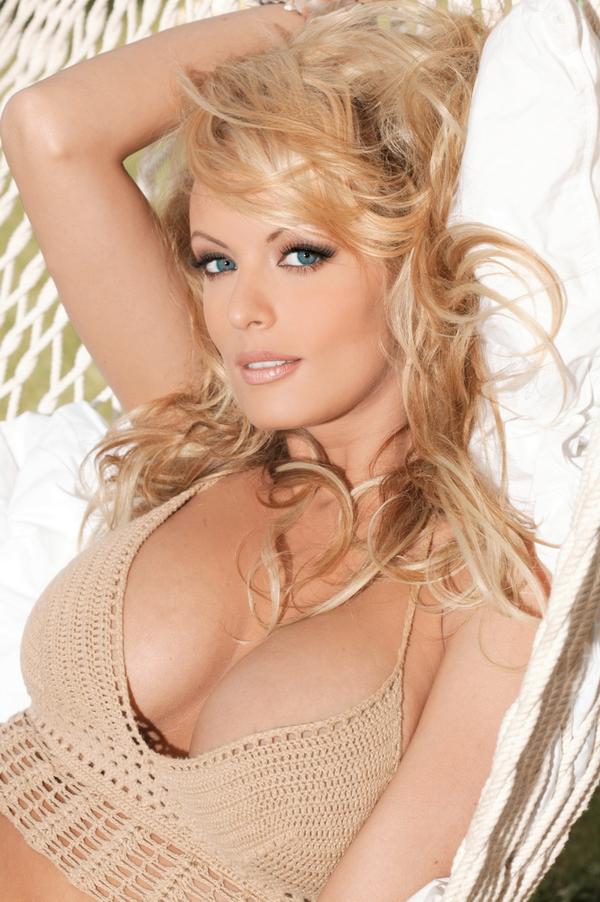 Vitter isn't as vulnerable as I'd like.
When Vitter's scandal broke in 2007, some left his political career for dead. Two years later, his re-election campaign is humming along. He has racked up more than $3 million in his campaign treasury. Christian conservative leaders have come to his defense. The head of Louisiana's Republican party says Vitter deserves another term representing the state, and Vitter has yet to draw a strong GOP opponent as some had predicted.
Moderate Democratic Rep. Charlie Melancon is sending signals that he will enter the race, giving Democrats perhaps as credible a candidate as they could hope for in the deeply conservative state. And Vitter could yet face a challenge from within his party. Throw in the possible candidacy of porn star Stormy Daniels, who insists she is seriously considering the race, and Vitter's personal life could play a prominent role in the campaign.

Vitter's critics appear eager to exploit the matter in part because Vitter has yet to acknowledge whether laws were broken or fully account for what happened when his phone number turned up among records of a Washington area escort service authorities said was a front for prostitution.

Democratic Senatorial Campaign Committee spokesman Eric Schultz said Vitter "will have lots to answer throughout this campaign, including … his transgression." Melancon spokesman Bradley Beychok added that Vitter "has a long history of not practicing what he preaches and whatever opponent emerges is going to play that out in a lot of ways."

Vitter, meanwhile, has continued deflecting questions on the matter after a brief statement of apology for a "serious sin." He said in a television interview recently that he and his family are prepared to deal with it in the campaign.
I want him defeated and thrown into prison for … whatever he did. What a fucking prick.
Add a Comment
Please
log in
to post a comment