Lead, Follow, or Get Out of the Henhouse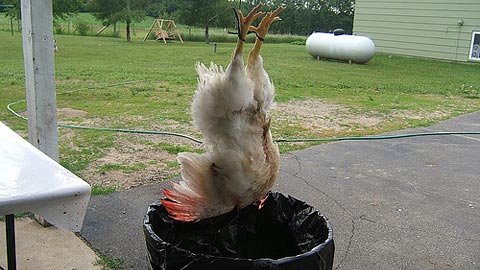 Steele believes that this race may have limited impact on other states, noting that Republicans still have to "work hard" for every election victory.

"You just can't stop and think, 'well OK now we'll win in Maryland, we'll win Delaware and we'll win everywhere in the country because we won in Massachusetts.' Every place is different," Steele added.
It is mathematically impossible for Democrats to pass legislation on our own.
Capitulate is derived from the Latin capitulum, or "head." It's related to decapitate. Both can be traced to kaput.
Which is about all we've seen from Demrats today. When Michael Steele makes the most astute observation on Massachusetts, you know there's a problem.
Add a Comment
Please
log in
to post a comment