The Last Tonight Show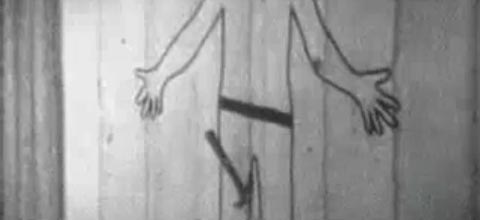 We'll let Ned Beatty open our proceedings with an invocation:
"You have meddled with the primal forces of nature!"
That's what happens when you fuck with one of the last institutions of American broadcasting. NBC did it once before, when they threw over Dave for Jay, and they're doing it again with the botched reverse-transition from Jay to Conan to Jay.
But this isn't really about Jay or Dave or Conan. It's about Johnny. And Sigourney's dad.
Pat Weaver's foundational role in American television is well-known to broadcast historians. Among other things, he saved Meet the Press from oblivion. He founded the Today show, at an hour when nobody thought there was an audience. And in 1954, he installed Steve Allen as host of the new Tonight Show.
We know these things because, like Conan, we are a Tonight Show geek. Conan's cri de coeur Tuesday, announcing his refusal to host a midnight program, sounded a very familiar note to us:
Like a lot of us, I grew up watching Johnny Carson every night and the chance to one day sit in that chair has meant everything to me.
That chair. Johnny's chair.
We're just four years older than Conan. We started watching Johnny soon after the Tiny Tim wedding. We stuck with the show throughout the Seventies, until we graduated college. To be anachronistic about it, the Monologue was the nightly blog of the day's events, a series of brilliant tweets from Bob Hope's studio.
When Johnny was good, he was very good. And when he was bad — cue Tea for Two — he was even better.
In addition to being the Standup For Our Time, Johnny had an essential and enduring role introducing other standups to America, before cable channels could pick up the slack. We looked forward to sets by Robert Klein. And Steven Wright. (1982 — we didn't stop watching entirely.) And, of course, Carlin — our playful sense of language stems directly from Carlin's Tonight Show appearances, when he had to work clean.
We're almost a generation beyond Johnny's thirty-year tenure, but we're still seeing the effects — not just comics who are still around, but fellow childhood fans like Conan, now in middle age. Jay the Usurper may have desecrated the throne, but Conan was going to set things right. We could always pretend that Dave hosted the real Tonight Show in exile until now.
But no more. NBC just threw a tomahawk into the Tonight Show's crotch.
Rationally, there's no reason anybody should care about the events of the past few days, unless they share our late-night geekhood, or are just fans of the principals. Nobody cares about the network anchors any more. We're not sure anybody ever cared who hosted the morning shows. But the Tonight Show, well, it once held a singular place in American popular culture. And now that NBC has screwed over two successive heirs apparent, that era is finally drawing to a close.
We'll still have late-night comedy. Conan himself will land on his feet. But Johnny's Kids have been cast to the winds.
Add a Comment
Please
log in
to post a comment