Comparative Racism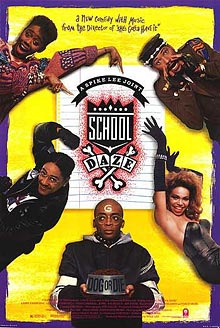 One of the "revelations" from the new book Game Change — we'll have a doorstop on the subject in the morning — is that Harry Reid was early to spot Barack Obama's qualifications for President:
1. Obama is "light-skinned".
2. Obama didn't speak with a "Negro dialect unless he wanted to have one."
Which is an unpleasant way of pointing out that Barry isn't Jesse, and something Harry shouldn't have said in so many words, or words that could be accurately paraphrased as such. (Harry has apologized to Barry; Barry has accepted.)
The disturbing truth is that, if you wanna get realpolitik about it, Harry was right — Obama's election didn't transcend American racism, but moved it further to the shadows. A welcome development, to be sure, but let's not declare victory over history just yet. If you want to see a real burial of bigotry, look at attitudes toward Irish-Americans instead. We're not bothered by smelly Papists the way we used to be.
Anyway, since Harry got caught talking out of sensitivity school, everyone's lining up to shove a bar of soap into his mouth — including everyone's favorite punching bag, Michael "Honest Injun" Steele:
"There is this standard where Democrats feel that they can say these things and they can apologize when it comes from the mouths of their own. But if it comes from anyone else, it is racism," Steele told "Fox News Sunday."

"If (Senate Minority Leader) Mitch McConnell had said those very words that this chairman and this president would be calling for his head, and they would be labeling every Republican in the country as a racist for saying exactly what this chairman has just said," Steele continued.
We won't bother sorting through the entrails of Mitch McConnell, or paging through The Wit and Wisdom of Virginia Foxx. (Or, y'know, finding a few telling signs from those teabaggers Steele wants to cozy up to.) Instead, we'll just note that Steele won his awkwardly lucrative position of RNC chairman following a highly contested election against South Carolina's Katon Dawson, who had recently resigned from a whites-only country club.
Which he has since rejoined.
None of which is to forgive Harry Reid, much less defend him. If anything, the more shouting the better — we won't truly transcend racism until we stop pretending we have.
Add a Comment
Please
log in
to post a comment