The Failure of Christianity in America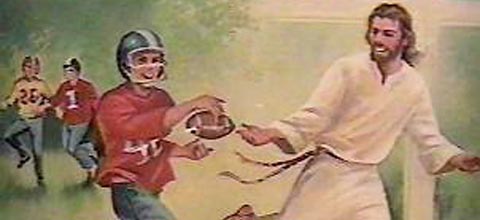 Jonathan Bonk, director of the Overseas Ministries Study Center in Connecticut, is tired of the hypocrisy of Americans claiming Christian beliefs:
"What relational, social, ethical difference does it make, in a continent filled with the savagery of wars, rape, corruption, despotic leaders (many of whom call themselves 'Christian')? Is there any evidence that Christian conversion is making a difference? Such questions need to be asked, in view of what Jesus himself describes in his judgment day scenario when he separates the sheep from the goats," he said.
We can't agree with Bonk more, and look forward to the day when—
Hold on. He's talking about Africa. Never mind.
Add a Comment
Please
log in
to post a comment