Scientists Have the Best Pick-Up Lines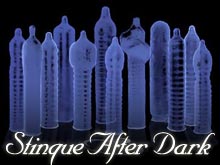 Like fine wines, some stories are best savored rather than consumed. This is one of those stories:
The elusive erogenous zone said to exist in some women may be a myth, say researchers who have hunted for it.
Now, stop right there. Pause. Sip. Enjoy. It's the lost episode of Mythbusters or Man vs. Wild, as intrepid explorers go hunting for their elusive prey. And we don't care whether Woody Allen got there first almost two generations ago. The time is now.
Ready? Let's continue:
Their study in the Journal of Sexual Medicine is the biggest yet, involving 1,800 women, and it found no proof.
Small change for Warren Beatty, but for the rest of us, very impressive. We'll bet you haven't even broken three figures, and we'll further bet that you're lying and still haven't cracked double-digits.
Now, for this next step, we insist you be seated:
The women in the study, who were all pairs of identical and non-identical twins, were asked whether they had a G-spot.
TWINS?!!! Dude, you got nine hundred pairs of twins to put out for you? Have you told Warren? It may be a quantity/quality thing, but it has to rank somewhere. Anybody can rack up thousands of singles.
Well, that was fun. And since we're an educational blog, some background you probably didn't know:
The Gräfenberg Spot, or G-Spot, was named in honour of the German gynaecologist Ernst Gräfenberg who described it over 50 years ago. It is said to sit in the—
On second thought, we're not telling. As Peggy Noonan says, life needs a little mystery.
Add a Comment
Please
log in
to post a comment