It's the GOP, It's What They Do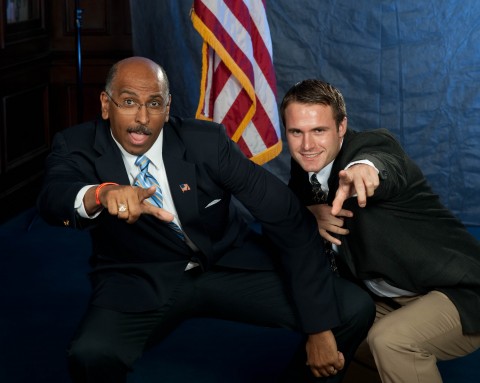 Senility, or straight up lying?  You be the judge:
Appearing today on Laura Ingraham's radio show, RNC chairman Michael Steele said that he wrote his book Right Now before he became chairman. The problem is, the book itself doesn't read like it could have possibly been written before January 2009 — it was clearly written in late 2009, either in November or December, and is based entirely on current events up to that point.

"I wrote this book before I became chairman. Because of the clock and the calendar, I wound up doing it now," said Steele.
This is epic lying.
When we here at TPM heard that Michael Steele had a new book, we immediately bought a copy and I proceeded to read the whole thing cover to cover. Unless Steele is remarkably clairvoyant, it seems as though it could not have been written before he became chairman — it is overwhelmingly a commentary on the political situation in America under President Barack Obama, as of late 2009.
How much longer can this guy last?
Add a Comment
Please
log in
to post a comment