The More We Know, The More We Don't Know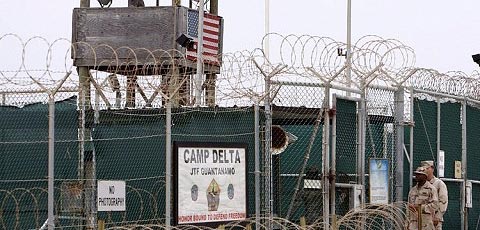 Bloomberg breaks a story today that tells us less than it seems:
As many as one in five former Guantanamo Bay detainees are suspected of or confirmed to have engaged in terrorist activity after their release, U.S. officials said, citing the latest government statistics.

The 20 percent rate is an increase over the 14 percent of former inmates that an April Pentagon report said were thought to have joined terrorist efforts, said the officials, who requested anonymity. The officials didn't provide the numbers on which the 20 percent is based.
Nor did they provide documentation for why the detainees were in Gitmo to begin with. Nor did Bloomberg's reporters ask.
The April report lists a number of detainees "repatriated" to their country at various times, then "confirmed or suspected of reengaging in terrorist activities." Even if we take that report at face value, it tells us nothing about what led to the original capture, and nothing about treatment while in custody. We're invited to presume there was good reason to hold the captives at Gitmo in the first place, which we've learned isn't always the case.
In other words: Have we been releasing terrorists, or creating them?
Add a Comment
Please
log in
to post a comment