Republicans Blame Republican for Doing What Republicans Do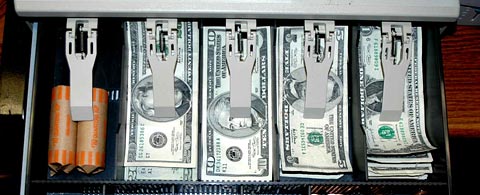 On a day when the GOP should be crowing over a meaningless congressional party switch, Michael Steele has managed to distract attention:
Michael S. Steele, Republican National Committee chairman, is using his title to market himself for paid appearances nationwide, personally profiting from speeches with fees of up to $20,000 at colleges, trade associations and other groups — an unusual practice criticized by a string of past party chairmen.
We know, we know — who can expect a dude to survive on a $223,500 salary?
But let's take roll call: the "string" of past chairmen criticizing Steele includes Frank J. Fahrenkopf Jr. ("Holy mackerel!"), Jim Nicholson ("Not appropriate!"), Rich Bond ("It just doesn't look right!"), and… and…
Wait — just three?
Minus one, if you count Jim Gilmore ("It's not uncommon!"), who rose to defend Steele's honor this morning.
Besides: We're talking about Republicans here. It would be a grand irony if Michael Steele was strung up by his own party for an ethics violation.
Ex-RNC Chair Gilmore Defends Michael Steele's Additional Speaker Fee Income [ThinkProgress]
Add a Comment
Please
log in
to post a comment