The First Teabaggers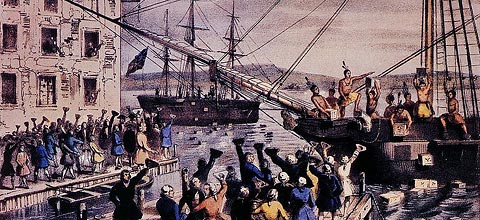 Today in 1773, rebel colonists performed the first recorded mass sexual act in American history:
Colonists objected to the Tea Act for a variety of reasons, especially because they believed that it violated their right to be taxed only by their own elected representatives… Royal Governor Thomas Hutchinson … apparently did not expect that the protestors would choose to destroy the tea rather than concede the authority of a legislature in which they were not directly represented.
Wikipedia also corrects the legend that Boston teabaggers were disguised as Indians. Modern-day teabaggers, as we know, frequently disguise themselves as idiots.
Add a Comment
Please
log in
to post a comment