No Wonder Obama's a Socialist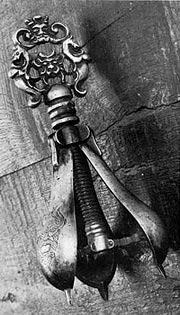 Our earlier confusion over WaPo's Ezra Klein arguing that Barack Obama is an effective "liberal" is answered by Politico:
Another key undecided moderate, Sen. Joe Lieberman (I-Vt.), said Thursday that his level of unease with the Medicare buy in is also rising.
Now we understand. Joe's a moderate — which shifts Obama to the left, and ourselves somewhere past Cuba.
And this is what moderates stand for:
"In my opinion, the choice could not be more clear… between one candidate, John McCain, who has always put the country first, worked across party lines to get things done, and one candidate who has not."
We're glad that's straightened out. If nothing else, we haven't had an excuse to run Joe's anal pear for awhile.
Add a Comment
Please
log in
to post a comment