We'll Fix It in Post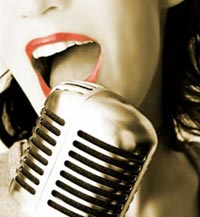 We were listening to the commentary for Funny People the other night (yes, we're one of those people), and Judd Apatow mentioned the practice of "writing a joke on the back of someone's head."
No, it doesn't involve Sharpies or razors. Instead, when you're editing a film, you take the opportunity of someone's head turned away from the camera to dub in a line you didn't think of before. Movies are won or lost in the editing suite.
Which is why we enjoyed the news that the ACORN videos — "undercover" shots of employees giving tax advice to a pimp — also took advantage of modern cinema technology:
The videos that have been released appear to have been edited, in some cases substantially, including the insertion of a substitute voiceover for significant portions of Mr. O'Keefe's and Ms. Giles's comments, which makes it difficult to determine the questions to which ACORN employees are responding. A comparison of the publicly available transcripts to the released videos confirms that large portions of the original video have been omitted from the released versions.
Well, duh. The ACORN sting clearly wasn't playing well to test audiences ("Nobody would fuck that whore," according to one comment), and without some quick ADR fixes they would have had a bomb on their hands. Besides, you can always include the original footage on the DVD.
Add a Comment
Please
log in
to post a comment