The Only Problem With Tax & Spend is the Tax Part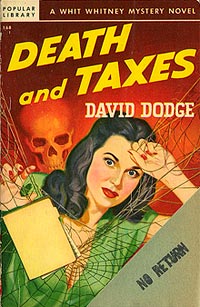 For a moment, we thought that Sarah Palin copped a roach from Dana Perino:
Really? A tax on national defense? I hear liberal Congressional proposals and I, like most Americans, wonder if they're serious. We're going to put a price tag on security?
Like most Americans, we wonder whether Talibunny's a sociopath, but that's another topic. The issue here apparently is that Nancy Pelosi is considering a "graduated surtax on American taxpayers to finance the war in Afghanistan," so that China doesn't have to keep underwriting our empire.
And much to the amazement of most Americans, it seems there is a price tag on security:
By itself, the defense budget totals $680 billion for the fiscal year 2010. But veterans affairs, military construction and other military-related agencies will get an additional $133 billion, and the Department of Homeland Security will get $42.8 billion.

All told, that's $855.8 billion – approximately $8 billion more than the Senate healthcare bill would cost Americans in ten years. And this is the defense budget for fiscal year 2010 alone.
Nobody doubts the urgent need to spend all that money, of course — it's just paying for it that's unconscionable. And for we few Americans who think universal healthcare is a pressing security issue, well we can just suck on it.
Add a Comment
Please
log in
to post a comment