The Smoking Acorn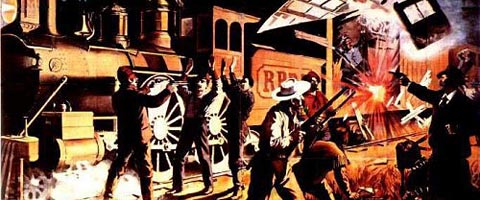 Republicans have been gunning for ACORN for years, but it took the election of a black president to make the insinuations stick:
PPP's newest national survey finds that a 52% majority of GOP voters nationally think that ACORN stole the Presidential election for Barack Obama last year, with only 27% granting that he won it legitimately…

Belief in the ACORN conspiracy theory is even higher among GOP partisans than the birther one, which only 42% of Republicans expressed agreement with on our national survey in September.

Overall 62% of Americans think Obama legitimately won the election to only 26% who think ACORN stole it for him, as few Democrats or independents buy into that line of thinking.
Left unexplained is the ACORN Gap: Obama won 52 percent of popular vote, yet 10 percent more still think he's legitimate. Who are those nuts?
ACORN [Public Policy Polling]
Add a Comment
Please
log in
to post a comment