Admission Half-Price for Waterboarding Wednesdays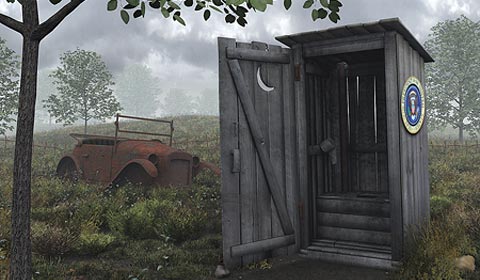 SMU unveils plans for the Bush Library, featuring a "Freedom Plaza" at the entrance:
The George W. Bush Presidential Center will tip its hat to the former president's home state, from the Texas limestone and pecan wood paneling inside the complex to the wildflowers, bluebonnets and prairie land outside.

"I applaud the work… in designing a building and landscape that will capture the dignity of the office of the presidency, while at the same time being warm and welcoming to visitors," former President Bush said. "Laura and I were thrilled with the plans."
We're sure the design is lovely, but we still prefer our original artist's conception, which included rolls of the Constitution conveniently provided in all visitor restrooms.
Add a Comment
Please
log in
to post a comment