Levi Likes to Watch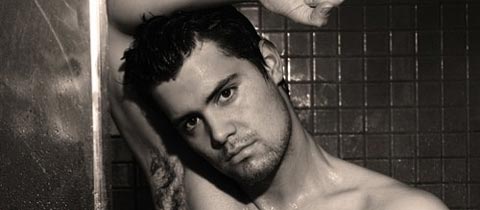 Levi Johnston watches the Oprah interview so we don't have to.
Palin: [It's] a bit heartbreaking to see the road that he is on right now.
Johnston: I think she's going out and talking and she's just digging a bigger hole for herself.
Palin: [It's] kind of this aspiring — aspiring porn, some of the things that he's doing — it's kind of heartbreaking…
Johnston: I just look at her in disgust… It's almost funny, that she's like, 46 years old, and she's battling a 19 year old, and I'm winning. And I'm telling the truth. She's lying and losing… If you look at her face, she's got — she's really — you can tell her mind's going 100 miles an hour when Oprah asked her those Levi questions… I've got a lot more knowledge and credibility than she gives me credit for…
Palin: The whole premise of Levi ever having lived with Bristol is false. And from there though, you take that foundational untruth, and you can kind of measure all the other things he's saying.
Johnston: She's basically calling me a liar. Which is total bullshit… I did [live with Bristol] — for a couple of months. Then we split up and that was it… You can totally tell, if you pay attention, that she's the one that's full of shit.
Add a Comment
Please
log in
to post a comment