Up the Down Staircase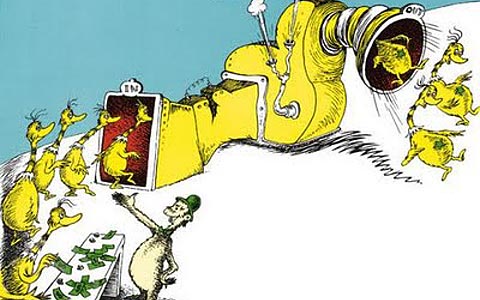 As if today's testicle-shriveling event wasn't enough to fret about, from China comes news of another ball-buster that's certain to haunt the dreams of at least half our readership:
Bisphenol-A (BPA), a chemical found in hard, clear plastic used to make everything from baby bottles to food packaging, may increase the risk of erectile dysfunction…

Among the men who work with BPA, the risk of having difficulty ejaculating was seven times greater than it was among the non-exposed group, and the risk of erectile problems was more than four times greater.
So: a chemical found in a wide range of consumer products creates a health problem that can be solved with another wide range of consumer products.
And the Circle of Capitalism remains unbroken.
Add a Comment
Please
log in
to post a comment