Scream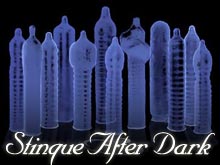 If you're ever stuck with jury duty, you could do a lot worse than sit as peers in judgment of The Case of the Perstreperous Pestorking:
A British woman has lost her appeal against a ban on her noisy sex sessions, after a court heard how her marathon romps that kept neighbours awake sounded like someone being murdered.

Caroline and Steve Cartwright's "howling" lovemaking sounded "unnatural", "hysterical" and "like they are both in considerable pain", Newcastle Crown Court in north-east England heard.

A 10-minute recording of their sex sessions was played in court, which also heard how she tried covering her face with a pillow to muffle her cries of passion.
You might ask how such a recording was obtained, and why it didn't include video. And while we may never know the latter, it seems the local council set up "special equipment" in the neighbor's flat to get the official reading of 30 to 40 decibels of pleasure, peaking at 47 during Very Special Moments.
That's not only loud enough to drown out the telly — it's enough to unnerve "passers-by and the postman."
But what makes this a classic entry in the Annals of Prurient Jurisprudence is the nature of the case: the conviction was appealed under human-rights laws.
Add a Comment
Please
log in
to post a comment