Russkies Winning Cannibal Anarchy Race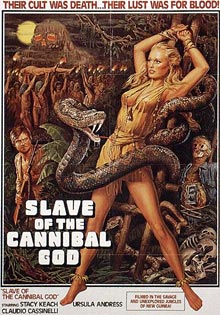 This story is actually very unpleasant when you think about it, so we recommend you don't think about it:
A cannibal who killed and ate parts of his mother had his sentence reduced by a judge who said 'he needed to eat'.

Sergey Gavrilov secured reduced time in jail after confessing: 'I did not like the meat very much. It was too fatty. But I was so hungry, I had to eat it.'

The 27-year-old was given a lenient prison sentence because the judge said he was starving and needed to eat after spending all his money on vodka and gambling machines.
A story like this raises difficult ethical questions, to wit: Does the gravity of the situation override our inclination to erupt in shits & giggles? Our advanced philosophy degree fails us here — stunningly, Wittgenstein never addressed cannibalism, despite a growing academic interest — which means we must again consult our final arbiter of taste: our inner 13-year-old.
Who informs us he would be totally ashamed of us if we let the opportunity pass. Fucking brat scold.
Add a Comment
Please
log in
to post a comment