The (Other) Great Orange Satan Quits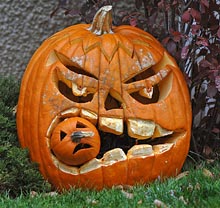 But is he moving to Fox?
Lou Dobbs, the longtime CNN anchor whose anti-immigration views made him a TV lightning rod, plans to announce Wednesday that he is leaving the network, two network employees said.
Said resignation is to be announced on tonight's program, which begins a few minutes from this post. It will also apparently be his last.
Update: And at 7:08, it's official. Lou says he's considering "a number of options," but he's gone from CNN after tonight.
Add a Comment
Please
log in
to post a comment