Plutocracy on the March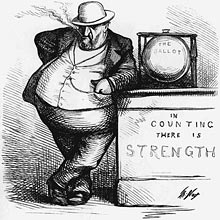 Michael Bloomberg may be sitting on a 15-point lead, but he's not taking it for granted:
How badly does Michael Bloomberg want a third term as mayor of New York? The billionaire is spending $35,000 an hour out of his own pocket.

He could burn through more than $100 million on what is already the most expensive self-financed campaign in American history.
We'll trust NBC's research on this one, only noting that if true, Bloomberg is spending more than Ross Perot and Steve Forbes. And aiming low, in comparison.
Add a Comment
Please
log in
to post a comment