Turncoat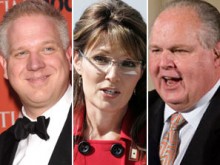 Lemons?  Make lemonade:
Sen. Charles E. Schumer, D-N.Y., was among those who urged Dierdre K. Scozzafava to endorse Democratic congressional candidate William L. Owens, the senator's spokesman said Saturday.

The spokesman, Maxwell Young, said the senator called a number of north country political leaders after Ms. Scozzafava suspended her campaign and had more than one conversation with the Republican candidate ahead of her announcement. He said the senator also called other Democratic leaders about the situation, including White House Chief of Staff Rahm Emanuel.

Mr. Owens said he was "honored" by the endorsement.
"Over the course of her career, Dede has always committed to serving the people of Upstate New York before serving a partisan agenda," he said in a statement. "Now more than ever we need bipartisan solutions to help bring jobs to Upstate New York to get our economy back on track and move our country forward. Those are the kinds of priorities I will fight for in Congress because that's the kind of leadership Upstate New York needs right now."

Those in the camp of the Conservative candidate Douglas L. Hoffman called Ms. Scozzafava a turncoat.
It might work.  It just, might, work.
Add a Comment
Please
log in
to post a comment