A Confession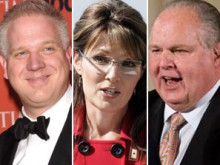 I don't often read op-eds I agree with because, well, I probably won't learn anything.  Besides, reading the mainstream wingnuttery at the WaPo and NYT is fun and offers myriad opportunities to mock The Villagers.  But today's Frank Rich piece about the NY-23 congressional kerfuffle is too good to pass up:
Who exactly is the third-party maverick arousing such ardor? Hoffman doesn't even live in the district. When he appeared before the editorial board of The Watertown Daily Times 10 days ago, he "showed no grasp" of local issues, as the subsequent editorial put it. Hoffman complained that he should have received the questions in advance — blissfully unaware that they had been asked by the paper in an editorial on the morning of his visit.

Last week it turned out that Hoffman's prime attribute to the radical right — as a take-no-prisoners fiscal conservative — was bogus. In fact he's on the finance committee of a hospital that happily helped itself to a $479,000 federal earmark. Then again, without the federal government largess that the tea party crowd so deplores, New York's 23rd would be a Siberia of joblessness. The biggest local employer is the pork-dependent military base, Fort Drum.
The right's embrace of Hoffman is a double-barreled suicide for the G.O.P. On Saturday, the battered Scozzafava suspended her campaign, further scrambling the race. It's still conceivable that the Democratic candidate could capture a seat the Republicans should own. But it's even better for Democrats if Hoffman wins. Punch-drunk with this triumph, the right will redouble its support of primary challengers to 2010 G.O.P. candidates they regard as impure. That's bad news for even a Republican as conservative as Kay Bailey Hutchison, whose primary opponent in the Texas governor's race, the incumbent Rick Perry, floated the possibility of secession at a teabagger rally in April and hastily endorsed Hoffman on Thursday.
You should, as they say, read the whole thing. We can only hope that Rich is right.
Add a Comment
Please
log in
to post a comment