Wham, Scam, Thank You, Ma'am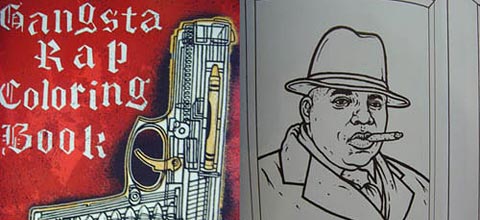 You'll recall, if you didn't have better things to do, that Team Sarah sent us an email Tuesday pleading for some quick cash so Sarah Palin could read somebody else's speech for the Iowa Family Policy Center — they were $41,000 shy of their $100,000 goal.
That set off a little, er, stink today, when politically inclined Iowans questioned the wisdom of paying anything at all to a prospective presidential candidate testing the waters:
"If somebody tells me they want me to pay an appearance fee, it tells me they're not very serious about running for president," said Ed Failor, Jr., president of Iowans for Tax Relief and an influential GOP insider.
Upon which IFPC said the hundred large wasn't for Talibunny, but "only to secure a venue, pay for lighting and promote the event."
Palin's mouthpiece now says Sarah wouldn't dream of taking money, not even for travel expenses. And besides, with a sham book to promote, she's busy:
"We don't believe she will be able to attend with her tightly scheduled book tour, and the group has been told that through formal and informal channels," Stapleton says in an e-mail this morning. "However, it appears that some enthusiastic members are willing to try anything to entice the governor as we look at her schedule."
We won't bother looking up the references, but Palin has a curious habit of being announced for events she doesn't attend.
But our real question is this: If Palin doesn't even plan on showing up, what's happening with all the money that's being raised? And how do we get in on the action?
Add a Comment
Please
log in
to post a comment