The Oreo Paradox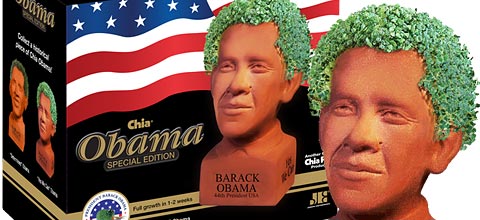 Burt Prelutsky, "a very nice person once you get to know him," used to be somebody — "humor" columnist for the L.A. Times, movie critic for Los Angeles magazine, a TV writer whose voluminous credits include Dragnet and McMillan & Wife. Now he's just an old fart blogging for Andrew Breitbart:
Why, in 2009 America, are mulattoes invariably identified as blacks? Surely there is nothing wrong with being a mulatto. There is no stigma attached, as once there was. It merely refers to those who have one white parent and one black. There are many notable individuals who are mulattoes, including Halle Berry, Derek Jeter, Lisa Bonet and Barack Obama. Tiger Woods, on the other hand, is a true amalgamation, being one-quarter Chinese, one-quarter Thai, one-quarter black, one-eighth Native American and one-eighth Dutch. And, yet, with the possible exception of the New York Yankee shortstop, we insist on identifying all of them as black.

It's as if there is something shameful about their being half or even one-eighth white. If there is, I'd sure like to know what it is. If, on the other hand, there isn't, why do we insist on acting as if there were?
Dunno, Burt — maybe it has something to do with the history of the word's use in America. But just to get you up to speed, the polite term du jour appears to be "biracial." Although we know you were itching to work in "octaroon".
(Oh, and regarding Chia Obama: We know it's making the rounds, but didn't anybody notice it back in January?)
Add a Comment
Please
log in
to post a comment