The Unsinkable Orly Taitz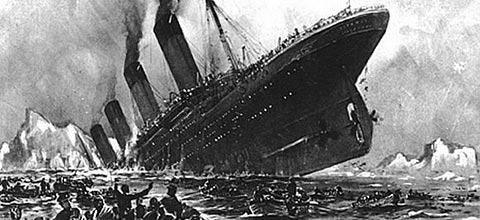 She's not going down without a fight, not with a $20,000 fine hovering over her drilling operation. And her boldface-laden eight-page notice of appeal maintains her high standards of political entertainment:
Judge Land's remarks amounted to nothing short of political lynching, which turned into feast and celebration by the media mob…

Aside from a general constitutional issue of members of the military being forced to violate their oath to uphold the Constitution, the undersigned has provided evidence that the members of the military are forced to violate their oath while following orders of Mr. Obama, as the Commander in Chief, who never provided any legal documents proving his eligibility for office as a Natural Born Citizen.
Damn, we forgot that Orly's Birther case had an Oather angle. But if we were to propose a Grand Unified Theory of Birthers, Deathers, Tenthers and Oathers, we'd have to say the -er word that best describes their collective fear begins with an N.
Add a Comment
Please
log in
to post a comment