Uncle Pat Joins the Oathers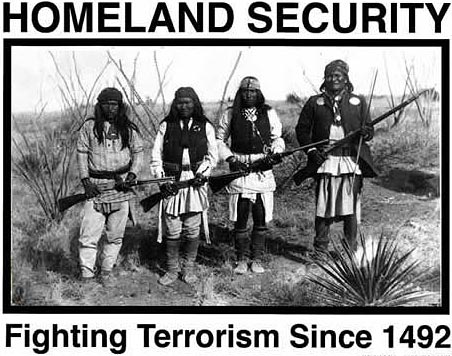 You only rent beer, the saying goes, and apparently the same can be said for America. At least that's the impression we get from Pat Buchanan's new column, "Traditional Americans are losing their nation."
Hailing from the far shores of Traditia, Traditional Americans fill the ranks of the Oath Keepers, those stalwart guardians of our Second Amendment rights. (The Fourteenth is optional.) But don't blame our Kansas-American President — "the alienation and radicalization of white America began long before Obama arrived."
And Pat, champion of the Southern Strategy, knows a Traddy when he sees one:
We had seen these folks before. They were Perotistas in 1992, opposed NAFTA in 1993 and blocked the Bush-Kennedy McCain amnesty in 2007.

In their lifetimes, they have seen their Christian faith purged from schools their taxes paid for, and mocked in movies and on TV. They have seen their factories shuttered in the thousands and their jobs outsourced in the millions to Mexico and China. They have seen trillions of tax dollars go for Great Society programs, but have seen no Great Society, only rising crime, illegitimacy, drug use and dropout rates.

They watch on cable TV as illegal aliens walk into their country, are rewarded with free educations and health care and take jobs at lower pay than American families can live on — then carry Mexican flags in American cities and demand U.S. citizenship.
"America was once their country," says Pat. "They sense they are losing it. And they are right."
Now before you get all uptight, consider that Pat's doing us a favor — no need to demonstrate how the Oathers and their brethren are racist. Not when he does the work for us.
Image: Homeland Security t-shirt [Coyotes Corner, via RML]
Add a Comment
Please
log in
to post a comment