Whore of Calcutta Meets Her Fate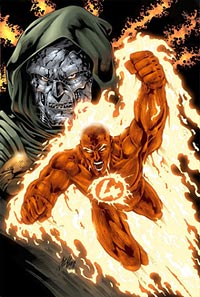 Hey everybody, it's bonfire season! Break out the wieners, marshmallows — and Bibles:
A Baptist Church near Asheville, N.C., is hosting a "Halloween book burning" to purge the area of "Satan's" works, which include all non-King James versions of the Bible, popular books by many religious authors and even country music.
Included in the Amazing Grace Baptist Church's burn notice is infamous heretic Mother Teresa, who spent her life as one of Christ's Concubines (so many brides, so little time). Alas, their list of Ungodly Country Music doesn't include Miley's Dad, but there's still time.
Since the event is BYOB, you might check your shelves for Good News for Modern Man, the Evidence Bible, the New International Version Bible, the Green Bible and the Message Bible, which the church considers "Satan's Bibles."
Then again, as Texas has witnessed, burning Bibles without crafting joints from the pages is a waste of good rolling paper.
Add a Comment
Please
log in
to post a comment