Deep in the Heart of Texas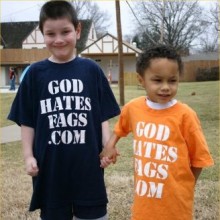 What could anyone possibly add?
Texas parents are complaining that a program to distribute free Gideon Bibles at schools may have backfired. So many Bibles were distributed to students in Plano and Frisco that students reportedly began to use them as weapons, sold them, or even uses the pages to roll joints. In one particularly disturbing account, a Jewish boy was attacked by Christian students throwing the bibles at him.
Who would Jesus throw Bibles at … oh wait.  Jesus was Jewish – Texans would chuck Bibles at Him.
The American Civil Liberties Union has issued a report on the abuse. Various complaints have been filed over the program by Gideons International. We previously followed one such controversy in Frisco where the violence has been reported, here.
Add a Comment
Please
log in
to post a comment