The Serolf Index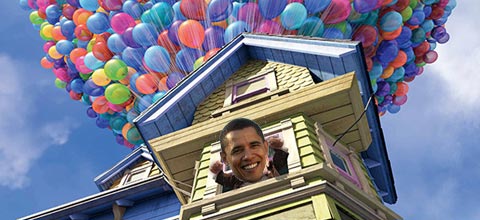 Back before we sent a team of Zombie Ninjas to render him to our Black Site, Serolf Divad made some noise with a post showing how conservatives made a wee mistake using the Dow as a measure of Obama's economic policy — the stock market had just clicked above its Inauguration Day level.
That would be 7486, on March 17.
So conservatives moved the goalposts, saying you really have to start from Election Day 2008, when the Dow closed at 9625.
Fine, fine. Today's close? 10,015.
Dumb Metrics [Patriot's Quill, March 18]
After Previously Blaming Obama For Slumping Markets, Boehner Now Downplays Surging Dow [Think Progress]
Add a Comment
Please
log in
to post a comment