And YOU Get A White Elephant!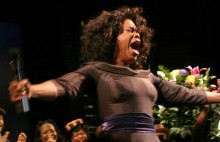 Hello Canada, and Stinquey fans in the United States and Newfoundland! Welcome to October, referred to here in Chicago as "Hockey Season."  But also: welcome to a special, 0-dark-30 liveblog of the Chicago 2016 presentation to the International Olympic Committee and Chowder Club.  (I will be out of action once the vote gets called.  Ah, work.)
The big guns are out in force, of course, trying to sell Chicago on the world.  Everybody's looking to see if Barry and Michelle can close the deal, or if Dick Pound jumps on Oprah's couch.  (NB: Dick Pound = Canadian IOC member, anti-doping crusader, Montreal lawyer, and guy with the BEST NAME EVER.)  That's the sideshow.  The real story here is that the stakes could not be higher for Richard M. Daley, Mayor.  Dude's basically put all his chips on this one day.  If Chicago wins, he'll be Benevolent Monarch For Life, doling out millions upon millions of Olympic dollars to his pals.  If not, his days as Mayor are just about done — his career effectively nailed to a cross of discarded parking meters.
So: showtime for Chicago is set for — oh God — about 0130 (CT).  Will Mayor Daley be able to Make The Connection?  Let us watch, try to stay awake, and ponder.
PRE-SHOW: The voting process is intriguing.  Majority rule, with the last-place town getting spiked after each round.  Everyone figures that of the four, Toyko will get tossed at the start.  Which brings up an interesting prospect — Japan and Brazil seemingly have a history, with many Japanese immigrants going to Brazil in the early 20th Century.  Madrid is likely to go next, with sympathies possibly going to Rio.  So for all the talk about how Chicago has a leg up, the process might cut against Chicago, hard.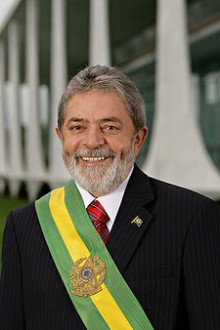 0025 (CT): This thought came to me, in re Head of State Cage Match….
Hatoyama: Not sexy.
King Juan Carlos: Sexy (creepy/old division).
Black Eagle: Sexy.
Lula: The Most Interesting Man In The World.
0045: TEAM CHICAGO NEWS: Rahmbo was not down with the road trip until just recently, per Sen. Dick Durbin:
Durbin said Thursday that White House chief of staff Rahm Emanuel was reluctant for the president to make the trip.Emanuel had told Durbin that Obama's busy schedule, coupled with the fact that health care legislation is unresolved, made him skeptical about the Copenhagen venture.

"He didn't want to miss a chance to help pass healthcare reform," Durbin said of Emanuel.

The senator added: "It was the only thing holding him back."

When it became clear the full Senate would not vote on health care this week, Emanuel's objections eased, Durbin said.
"When it became clear the full Senate would not vote on health care this week…."  Shit.  That wasn't clear back on Labor Day?  Seriously: what kind of show is Rahm running?

0115: Fun Fact of the Night — you know Prince Albert of Monaco?  Dude's got a vote in this thing.  Don't ask me why.  But he's not the only royalty with a vote.  Grand Duke of Luxembourg Henri is in the house.  Hank is joined by Princess Nora of (yes!) Liechtenstein, and Prince of Orange Willem-Alexander, and HRH The Princess Royal.   There are four royals from the Persian Gulf on board as well.  Head IOC President In Charge Jacques Rogge, meanwhile, is merely a Count.  (Thus, naturally: FOUR!  FOUR BIDDING CITIES — AH AH AH!)  And, lest we forget, the aforementioned Dick Pound who, with a name like that, must become Viceroy / Governor General of Canada someday soon.
0135: DEVELOPING HARD — BLACK EAGLE HAS LANDED!  Arrived at 0056 (Chicago War Time).  Eric Cantor, meanwhile, plotting Republican takeover of House floor to pass GOP-approved health care plan (ish) RIGHT FUCKING NOW.  Way to take your eye off the ball, Barry.
0145: Chicago TV now going into full-blown, CONTINUING SNOWSTORM COVERAGE for the Chicago powerpoint.
0147: Team Chicago walks in and goes to the podium.  Michelle in form-fitting yellow silk outfit.  A little loud, I think.  And… Chicago has won the toss and will receive.  Game on!
0150: Anita DeFrantz — IOC head honcho in America — leads off… and sounds wooden and diplomatic.  Nice.  Ish.  "A city that likes to have… fun…"  Leads into video with Buddy Guy playing the guitar.  "Sweet Home Chicago," obviously.
0152: USOC honcho Larry Probst commences the ass-kissing in earnest.  The USOC and the IOC are not the best of friends.  There's munnie at stake, you see.
0154: And now, Richard M. Daley, Mayor.  He's going to tell us a story.  Claiming Jesse Owens as Chicago's own.  Jesse, from the grave, says — "no, no, that's OK, Rich."
0155: "We have rebuilt our schools."  Uh. Huh.
0157: A "full government guarantee."  That was the sticking point, and R.M.D., M., strongarmed it through the City Council.  Which didn't take much doing, as they are as malleable as a wet piece of paper.
0159: More soft light video now of people take part in Sport.  And kids.  Oh, kids.
0201: Patrick Ryan — Head Insurance Mogul In Charge of Chicago 2016 now.  More ass-kissing.
0202: He brings up the colleges in town, as well as Notre Dame and the U of Illinois.  I shrug at this.
0204: Odd — the pool video focuses in on the Obamas while Ryan's talking.  Overshadowing, really.
0205: The diction from everybody is totally wooden and measured.  No passion in it at all.
0206: SHOPPING RIGHT BY YOUR HOTEL!  COME TO CHICAGO!  And now more video with St. Bono in background.  Ugh.
0209: Pimping the Olympic Village now.  Developers, start your brokers!
0211: Two athletes having Oscar-presenter banter.  Where's Villanch when we need him?
0212: Chicago 2016 chief architect bringing the French now.  What is he?  Canadian?  (BTW: Chicago likes Architecture.  Film and blueprints, live tonight at 10.)
0215: Bob Ctvrtlik now.  More legacy, more worldview, more partnership.  Yawn.
0216: Head of Google with a video cameo.  And yet Michael Jordan is sitting on his ass.  Odd.
0219: More video with more kids.  Awww.
0220: "Together, we can."  You know what's coming now….
0221: Michelle up now.  SOUTH SIDE!
0222: Watching the Olympics on teevee with her pop.  More awww.
0224: Michelle gets a bit emotional with her pop.  A bit over the top, to be honest.
0227: Barack Obama up to run the anchor leg now.
0228: Barry pumps up the American people.  Take that, haters.  And he folds in his Kenyan pop into the mix.
0229: And I grew up in Indonesia, too!  Orly's head will explode when she hears that — which is too bad, as she has to file a brief this afternoon.
0230: Sox Fan No. 1 has a chance to take a shot at Cub Fan; doesn't take it.  Classy.
0232: "We can make it if we try."  Bring it on home, man.
0234: Bringing up Grant Park now.  A false note, perhaps — a little self-promotion.  I dunno.
0236: THE END.  A bland, but overall safe, presentation.  And now… Q&A.
0237: Sergei Bubka — talking about the cycling Olympic Village, which is actually up in Madison, seeing as Chicago has no hills.  Also, the shooting venue in the South Suburbs is a ways away from downtown.  Interesting.
0238: Prince Albert In The Can with another question — variances between the Bid Book and the present situation.
0241: As to cycling — U.W. Madison will deliver a new housing development.  Madison needs another condo complex like a hole in the head.
0243: Shooting venue village — same deal, but it's called a "day village."  Ruh roh.
0244: As to the Bid Book — the plans are there and in place.  No variances.  Also, Prince Albert — we'd like to sell you a bridge.
0245: "Most important legacy" — Bob Ctvrtlik gives a soft-light review of the parks — "put the fun back in the games… city-wide celebration… [etc.]"
0247: "Head of the university system in the United States."  Who the hell is this, and why was I not informed?
0248: Some guy named Lundquist — question on doping and governmental assistance.  Softball question.  Which is odd, as the IOC spiked softball from the Olympic program.
0249: Another question from a Mr. Ali about — uh oh — foreigners getting hassled at the airports.  Well.
0250: The furriner question gets answered thusly: "LOOK — BARACK OBAMA IS HERE."  Well.  And Barry brings a personal answer — "a reminder that America at its best is open to the world."  Deft.  And the IOC members applaud that answer.  And Rogge wraps it up with some diplomatic nice talk.  AND a diploma.  Gifts.  SWEET!
POSTGAME: Like I said — a bit safe, but solid.  No major foul-ups.  But a little passionless.  I think Rio has an opening to bring the flavor and win over the crowd.
And with that — off to bed.  We'll see.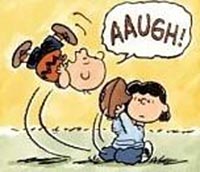 P.S.: Local NBC guy on site thought the first part was dragging, but picked up the emotion at the end.  Reception in room?  Noted the applause for Black Eagle.
P.S. #2: No Oprah on the podium.  Hmm.
Now — really — off to bed.
1159: MY SPIRIT IS BEING REPLENISHED BY MAYOR DALEY'S BITTER TEARS.
Add a Comment
Please
log in
to post a comment