Orly the Fink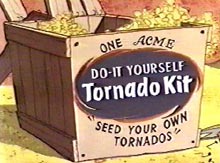 Orly Taitz, last seen being repeatedly whacked by the judge in a birther case where she wouldn't shut the fuck up, is not done mooning Your Honor. She's asking to "withdraw as counsel" for her client — who already fired her — in order to rat out said client:
In order to defend herself, the undersigned counsel will have to contest and potentially appeal any sanctions order in her own name alone, separately from the Plaintiff, by offering and divulging what would normally constitute inadmissible and privileged attorney-client communications…
Future Orly clients, consider this your only warning: You're on notice.
Update: Orly severed from Plaintiff; neither severed from responsibility; finking not authorized.
Add a Comment
Please
log in
to post a comment