Lie to Me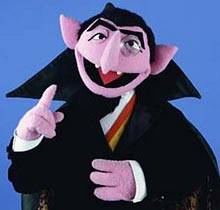 Joe, as we'll call him, was frustrated. He was looking forward to extensive reports of the largest protest in world history, and nobody covered it. Not CNN. Not MSNBC. Not even the World Fishing Network.
"I surfed all channels Sunday looking for the big story on the D.C. march and found none — save Fox News," he told WorldNetDaily. "I was infuriated. How can anyone who calls themselves a journalist ignore this?"
Indeed. The angry mob on the Mall could have easily filled all but the upper deck of FedExField — and nobody in DC ignores the Redskins. Whose microphone do you have to suck to get some attention in this country?
And then, bursting forth from a blazing ring of Oxycontin, Rush Limbaugh provided the answer:
The protest in Washington on Saturday was great, two million people, but imagine what a force multiplier it would be if the next one were held outside of local and national television networks and their headquarters where they can't miss it?
Yes! Of course! The networks can't fail to notice the teeming masses outside their headquarters! Look how well it worked for the Letterman protest!
So Joe counted his pennies and launched Operation: Can You Hear Us Now?, boldly appropriating the tagline of one of America's Most Annoying Commercials and patriotically bestowing the copyright theft upon America's Most Annoying Sore Losers.
Result: Saturday, October 17, television stations nationwide will be inundated with crowds while their news staffs have the day off. Try to ignore that, Obamedia!
Add a Comment
Please
log in
to post a comment