Comrade Beck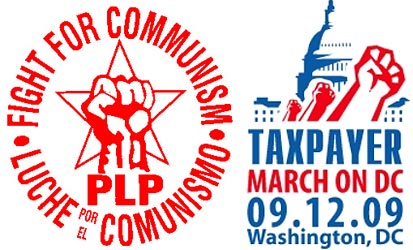 Glenn Beck, whom we've recently begun to suspect is a masterful comedic performance artist outranking even Sacha Baron Cohen and Andy Kaufman, recently took his viewers on a magical mystery tour of Rockefeller Center, warning them against being subliminally influenced by John D.'s commie iconography. See that hammer and sickle in the door frieze?
"It drives me nuts! that nobody knows what this is," he said.
Which makes it all the more curious that the logo for the 9/12 DC event featured a raised fist — a cliché of lefty symbolism first used by the Wobblies in 1917. Don't get too cute, Glenn — with winks like that and oligarhy, the yahoos will start catching on to you.
Add a Comment
Please
log in
to post a comment