It Came From Wasilla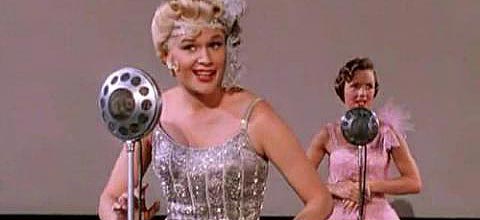 A year on, we can't really blame her — she is who she is. And left to her devices, she would have remained as obscure today as she was a year ago — Bill Kristol's wet dream, and a long-running GILF joke at Wonkette.
No, it's war hero turned national terrorist John McCain we blame, a man who, after selling out everything but his houses to the Bushies for two years, decided that, if he couldn't be President, he was going to take the country down with him.
We remember waking up late that Friday morning, turning on the tube, and catching the announcement midway through. And cringing at that voice. Our mother and godmother are from Juneau, and never in our life had we heard such Valley Girl blather from our Alaskan relations.
The emptiness within, the lack of there there, was also discernable in that moment, although the nation would need a few weeks to catch up with our perception. We felt like Dumbledore at the end of Book 4: the fatal flaw was present at the creation, but it would still take three dark books to see the story through.
We had planned on noting the official anniversary of our latest Long National Nightmare tomorrow, but that's a lousy way to start a weekend, and the contrast with Camelot Revival coverage is too much for even us to contemplate.
But upon reflection, we like it better this way: the first anniversary of the last day that America was free of Sarah Palin.
Add a Comment
Please
log in
to post a comment