In Search of Brian Barron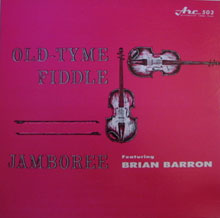 As our crack Canadian Investigative Team exclusively! reported Monday, there appears to be a crack in the Globe's exclusive! report that Barack Obama was exclusively! born in Vancouver.
Here, via WorldNetDaily's exclusive! report on the Globe's exclusive!, is the troublesome passage:
The Globe also quotes Canadian broadcaster Brian Barron as saying Obama's mother gave birth to the child in Vancouver, Canada, before transferring as a student to the University of Washington in Seattle.
Just one problem: Nobody can find Canadian broadcaster Brian Barron.
Let's review some candidates:
After exhaustive analysis, we're forced to dismiss all five as the Canadian broadcaster we're looking for. We're also convinced that our pool covers the majority of Brian Barrons in Canada, a small, backward nation that can't even count the number of quarts in a gallon.
Of course, it's entirely possible that we should really be looking for Brian Baron, or even Bryan Barron. But given the exacting standards shown by the Globe and WorldNetDaily in reporting this issue, we strongly doubt they would succumb to such carelessness.
Add a Comment
Please
log in
to post a comment