Nail in the coffin of health reform?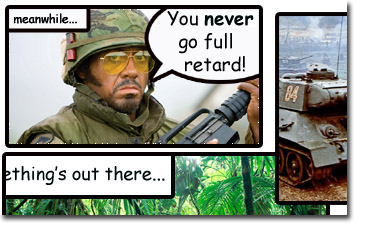 Like most people, I don't like to admit I'm wrong. Oh sure, I've made mistakes a-plenty in my lifetime, but it still smarts to admit to them. So it is with heavy heart that I admit, here before the world, that I was wrong about one of the most pressing issues of the day: health care reform.
You see, up to now I've been an enthusiastic proponent of a single-payer system of universal coverage, figuring that the poor deserved the same medical care as the rich, and that the current for-profit system was findamentally unworkable.
But that was before I came across an editorial in the Investor's Business Daily that changed my mind. There has been much rhetoric both pro and con concerning efforts at health care reform, but no argument makes the case against the madness of single payer as eloquently as this unsigned editorial. The whole thing is brilliant, but I'd have to say that the line that finally clinched it for me was the following:
People such as scientist Stephen Hawking wouldn't have a chance in the U.K., where the National Health Service would say the life of this brilliant man, because of his physical handicaps, is essentially worthless.
Now, Wikipedia gives conflicting information about Hawking's residence. In some places it says he lives in England, and in others it says he lives in Great Britain. All I can say is thank God he doesn't live in the U.K. or he'd be dead by now and the world would have never benefited from his wisdom and scientific acumen.
Serolf Divad wakes up every morning and thanks God he doesn't live in the U.K., where they euthanize smart people.
Add a Comment
Please
log in
to post a comment