Orly Doubles Down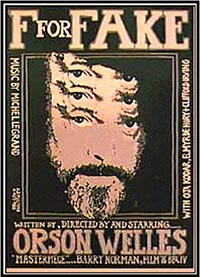 Faced with conclusive evidence that the Kenyan birth certificate is a forgery of an Australian original posted in 2007, Orly Taitz does the only reasonable thing: shuts her eyes and screams as loud as she can…
Debunking Obama's thugs in the media

Recently Obama's thugs in main stream media came up with this Bomford report in order to stop my efforts in exposing and prosecuting Obama. Though typically I don't have time to waste on each and every dumb obot, since it got to National TV and my children"s friends called my children, I'll spend a few minutes to debunk the obots:
1. Kenya became an independant country in 1963, not 1964. The seal of Kenya was correct.

2. More then one person had certified copies of this document.

3. the document was not issued at birth, but rather was a certified copy obatained in1964, when Kenya became independent

4. The documents from that time would not show Zanzibar, but rather Kenya

5. Bomford report was created to try to discredit my efforts

6.lastly, I am not supposed to waste my time and money on this issue, Obama us the one who is supposed to provide evidence of legitimacy

7. Kenyan BC provides more info than the piece of garbage Obama posted on the n et, which doesn't have the name of the hospital, name of the doctor or signatures.

8. Chioumi Fukino and Obama and all their Nazi Brown Shirts in the main stream media need to give it a rest and provide an original hospital BC and the corresponding  big thick hospital Birthing  file from the Kapiolani hospital. If they don't have such a file, all of them need to resign immediately or they will be prosecuted for massive fraud and treason to this Nation. (in case you didn't know, treason  carries punishment of  life in prison or death penalty).
In other news, WorldNetDaily has yet to retract. But the day is young.
Adelaide man caught up in bid to oust Obama [ABC/Australia, via CheapBoy]
Add a Comment
Please
log in
to post a comment